Product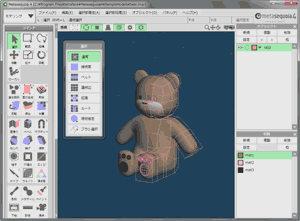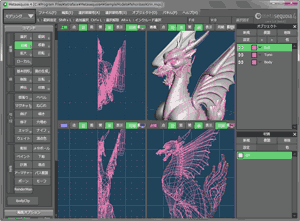 Metasequoia is the 3D modeling software to edit 3D data for graphic design or 3D printing, etc.
Company
Name
tetraface Inc.
President, CEO
Osamu Mizuno
Establishment
Sep, 2012
Principle businesses
Development and sales for 3DCG software
Location
#207 Hatsudai parkside heights
1-49-3 Hatsudai, Shibuya-ku, Tokyo, JAPAN
Contact
Please send an e-mail to the following address, inquiring about our company or products.
support@tetraface.co.jp
Inquiring about purchasing our products 'Metasequoia 4' License is send to the following.
license@tetraface.co.jp
*E-mail services of Hotmail, Outlook, Live, gmx or qq.com often cannot receive e-mail from us.
If your e-mail address is one of them, please use other e-mail services.
Metasequoia Forum
Please post to the following BBS for questions to 'Metasequoia'.